Sports
All-time great Hashim Amla ends a long cricket career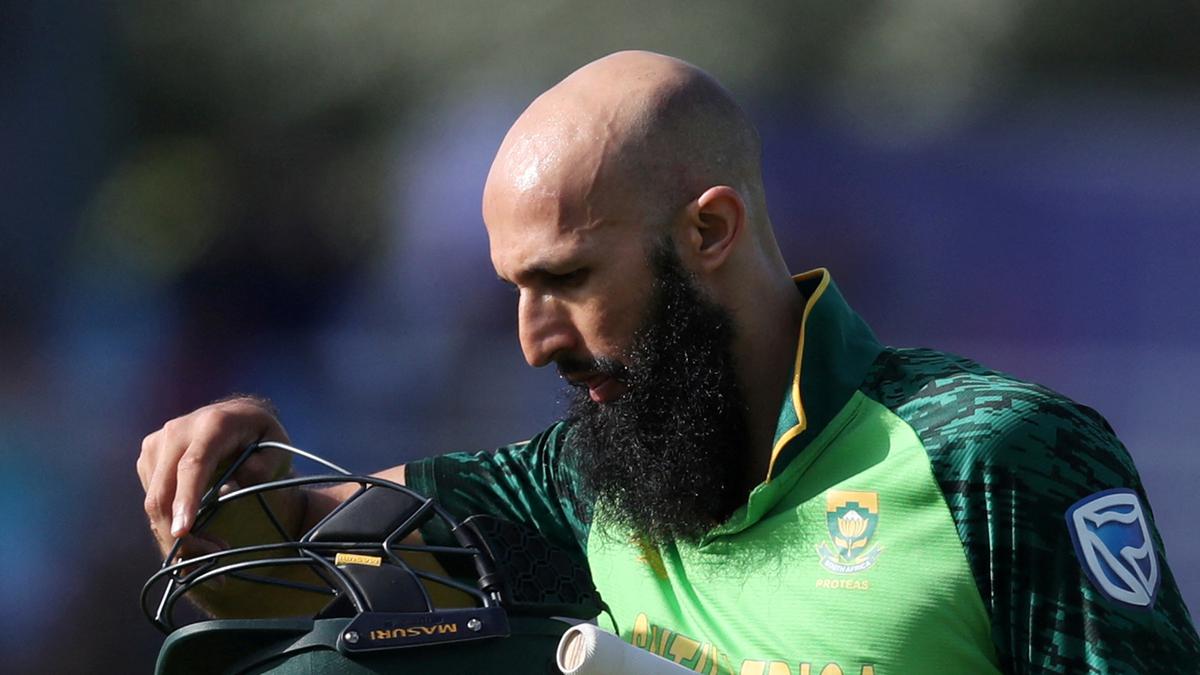 South Africa's Hashim Amla after the match against Sri Lanka. Hashim Amla ended his 22-year playing career on Wednesday, with his legacy as one of South Africa's all-time cricketing greats. | Image Credit: Reuters
Hashim Amla's 311 not out in the first Test against England in 2012 is South Africa's only triple century in Test cricket
Hashim Amla ended his 22-year playing career on Wednesday, with his legacy as one of South Africa's all-time cricketing greats secure.
English county Surrey announced that Amla, 39, had informed them that he would not return as a player this year after helping the side win the English county championship in 2022.
Surrey's director of cricket Alec Stewart praised Amla for his "remarkable career".
"He will definitely go down as a great of the game. Hashim was a fantastic cricketer and a wonderful person… Everyone at Surrey wishes him the best in the future," Stewart said.
Amla was a key member of one of South Africa's most powerful teams when they clinched the Test championship mace with a series win over England in 2012.
Batting in a line-up that included captain Graeme Smith, Jacques Kallis, and AB de Villiers, Amla made a South African record 311 not out in the first Test at The Oval in London. This remains South Africa's only triple century in Tests.
It was one of Amla's 28 centuries in a 124-match Test career in which he scored 9,282 runs at an average of 46.64.
He had a better average in one-day internationals, hitting 27 centuries in 181 matches and scoring 8,113 runs at 49.46.
Stylish
Amla spent most of his Test career batting at number three but opened the batting in the one-day game, setting records for reaching every milestone in a thousand runs between 2,000 and 7,000 in the least that inning.
He made his first-class debut for a Kwa-Zulu-Natal team, against the touring England team, as a 16-year-old in December 1999 and made his Test debut against India in Kolkata five years later. year.
He struggled at the start of his Test career and was criticized for a noticeably angled backlift.
He made what he described as minor adjustments to his approach and became one of the most stylish players in world cricket with his fluent cover drives and wristy leg-side strokes.
Amla captained South Africa in 14 Tests but was never fully comfortable in the role and resigned midway through a series against England in 2015/16 after scoring a double century in a high-scoring draw at Newlands in the Cape Town.
He retired from international cricket after the 2019 Cricket World Cup and did not play in South African domestic cricket after the 2018/19 season.
But he went on to become a prolific run-scorer for Surrey, scoring 1,712 runs at an average of 48.91 in his last two seasons.
Amla is currently a batting consultant with the MI Cape Town franchise in the SA20 league.