Sports
Can Cody Gakpo make the Liverpool transfer?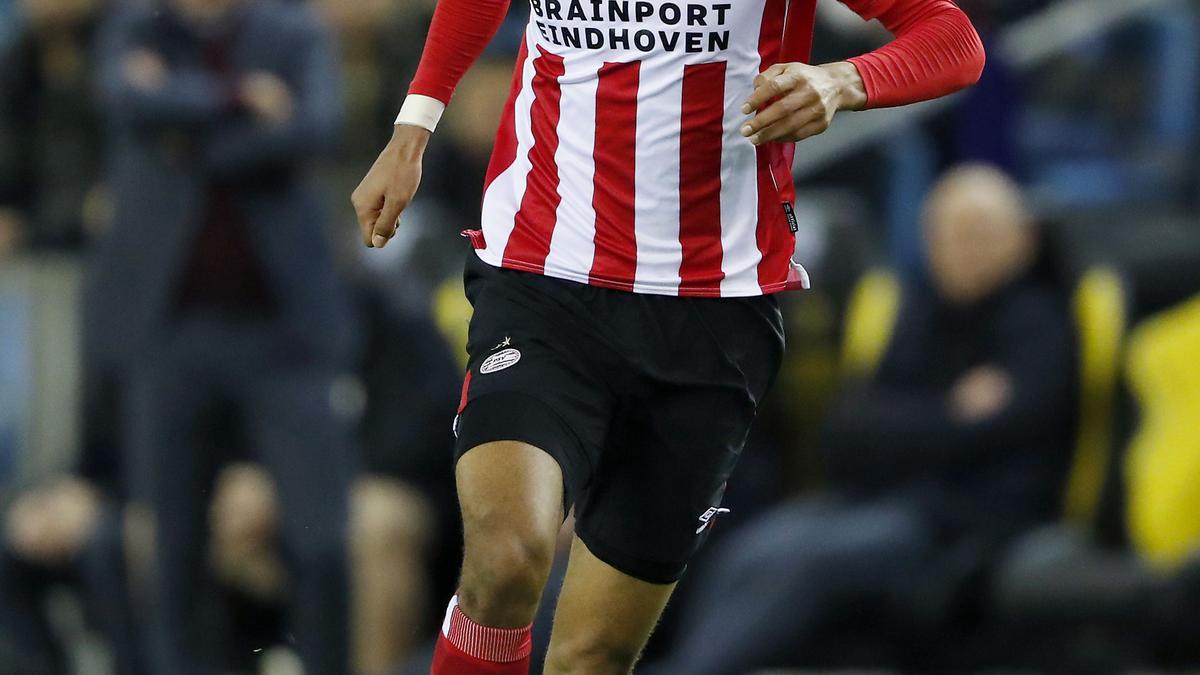 Slippery operator: Gakpo's combination of power, speed and technique make him difficult to contain.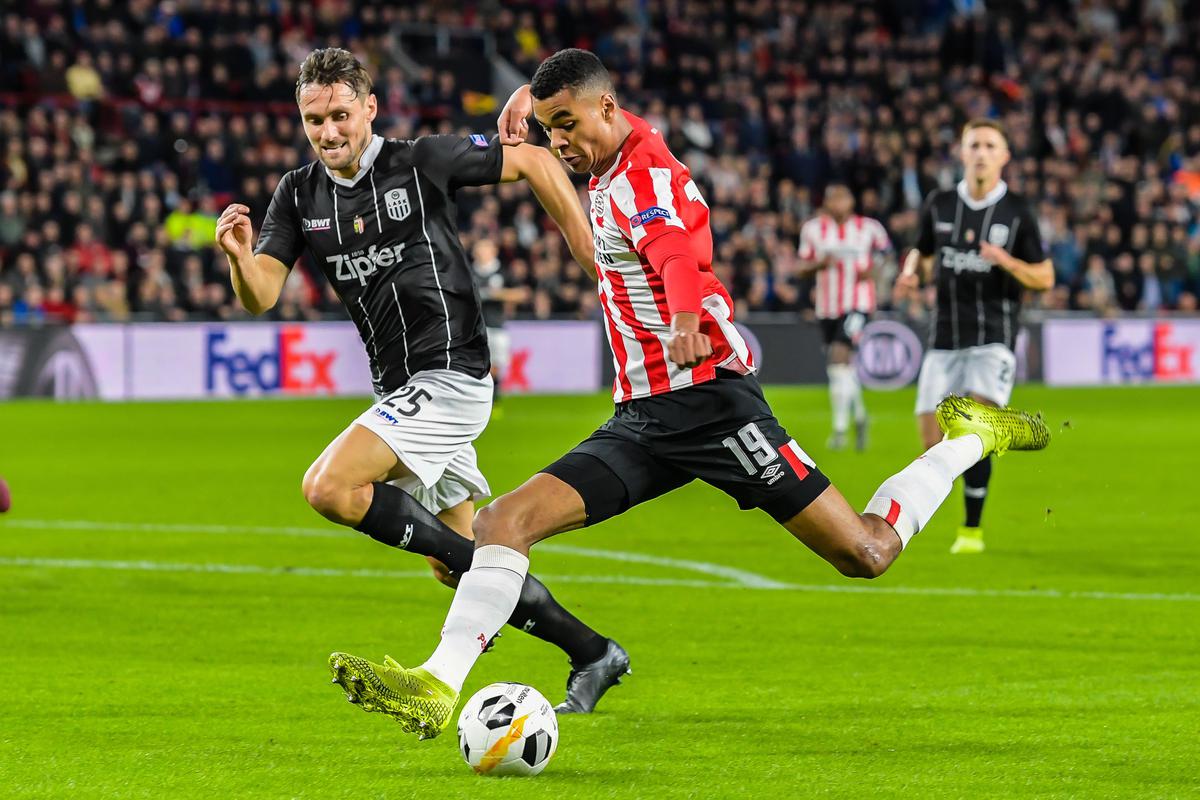 Deadly on both feet: Gakpo is an elite ball-striker, a quality that helps him in both crossing and shooting.
Hampered by injuries and plagued by inconsistent form, Liverpool have endured an incredibly challenging Premier League season. With eight wins, four draws and five defeats, Jurgen Klopp's Reds look far off the pace for Champions League qualification and are currently outside the top four; they will need a very good turnaround to have any chance of contending for the title.
To put things right, Liverpool moved quickly in the January transfer window, securing the signature of Cody Gakpo, the most sought-after Dutch forward. The 23-year-old, who scored three goals for the Netherlands at the World Cup, joined the Merseyside club from PSV Eindhoven for a reported initial fee of 42 million euros. Gakpo has scored 55 goals and supplied 50 assists in 159 appearances for PSV, which included a red-hot streak of nine goals and 12 assists in 14 Eredivisie games before the World Cup break.
Multipronged approach
Liverpool's move, in theory, does three things: it addresses an immediate need, providing attacking reinforcements for a side that has lost Luis Diaz to a knee injury and Diogo Jota to a calf problem; it prevents a direct rival from stepping up, as British media reports say Manchester United are also chasing Gakpo; it also confirmed the future line, ensuring that a replacement had time to be ready before Mohamed Salah (30) and Roberto Firmino (31) had to be replaced.
"There's a lot to like about Cody," Klopp told the club's official website, explaining the thought process behind the signing. "He is only 23 but he has a lot of experience. He is the captain of PSV, he was the player of the year in Holland last season and, as many people saw, he also had a great World Cup.
"Obviously he's already a really good player, but his age also means he has the potential to be even better. Offensively, he's very versatile and, on top of that, we know he's a smart footballer and a smart person, so we're excited to work with him."
While the Gakpo move makes a lot of sense on paper, it's not without risk. For one thing, it remains to be seen if he can replicate the success he had in the Netherlands in a significantly stronger, more physically intense league. His purchase also had a knock-on effect on Liverpool's transfer activity. Klopp will likely spend less in January, not ideal as the midfield still needs to be strengthened.
"I can say in principle that this is the case for everyone in the world: the money you spend has an effect on the money you can spend. [in the future]," said Klopp. "We know what we want to do and we will see if we can do it. [But] I don't want to disappoint anyone, we sign an outstanding player and the next thing you read is, 'Who's next?' We can't play Monopoly."
However, Liverpool have a history of a shrewd transfer market and it is possible for the recruitment department to find value in a midfield buy. But even taking this into account, the Gakpo move needs to work if the club is to have the best shot at climbing a crowded league table.
And given the stakes involved – the financial benefit of qualifying for the Champions League is central to Liverpool's business model and the ability to participate in the summer transfer window – the club hopes Gakpo can achieve ground running.
Will he succeed?
So, what are the 23-year-old's chances of success in England? He is one of the rarer profiles in football: a 'big-body' wide forward, standing over six feet tall. That, in itself, offers his team a point of difference.
He has a powerful burst, with enough pace to make a back-line anxious. Cutting in from the left to curl his finish past the keeper's far post is his signature move, something he picked up from Thierry Henry, one of his idols. "I watched his clips and tried to learn something from him: the way he goes in from the left and shoots with his right," Gakpo said. "I tried to copy him a little." But he can also outrun his rival full-back on the outside, making him stronger.
He has good feet for a big man: his dribbling is not as good as, say, Antony's, but it is good. He often creates separation, looking for space to shoot, cross or combine with his teammates. Gakpo can function as a slot and a transitional threat, but can also unlock low-blocks on skill plays with one-touch passes and penetrating runs.
What is truly elite in Gakpo is ball-striking, off both feet. This makes him a good crosser and long-passer; more to the point, making him a dangerous goal threat even from less than optimal positions. It will be interesting to watch if his physicality translates from Dutch to English — he bullies defenders in the Eredivisie — but almost certainly his will to the ball.
Driven to improve
The defensive side of his game has drawn criticism in the past, especially his pressing intensity. But Klopp probably couldn't have made a long-term decision without being sure that Gakpo would give him what he wanted without the ball. The Dutch international is also driven to improve: in addition to training, he works with Tactalyse, a company that offers individual tactical coaching, with an emphasis on small details. "Cody wants to raise the bar and be better," Loran Vrielink, founder of Tactalyse, told BBC Sport. "He's investing in himself."
Gakpo's versatility makes him Klopp's ideal multifunctional player, someone who can play several roles in a team that plays fluidly within a compact structure. "The position he plays most is on the left but he can play different positions," Klopp said. "He can play all four positions up front. Whatever you play, if you play 4-2-3-1 he can play all four positions, in 4-3-3 he can be a winger, if you play 4-4-2 he can play wing and the striker positions."
Gakpo is yet to kick a ball for Liverpool, but what he does for the rest of the season will have a huge impact on the club's fortunes. Louis van Gaal, the Netherlands coach, said the youngster has "everything it takes to be a star" and the potential to make a difference at the highest level. Liverpool fans will be hoping those words come true in the next few months.