entertainment
Shahnaz posed for pictures with Vicky Kaushal, went viral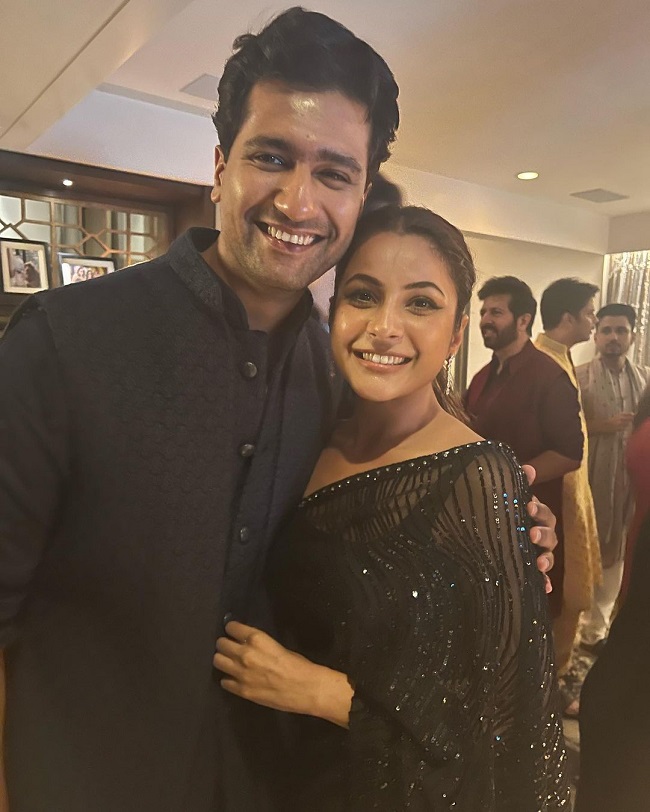 MumbaiShahnaz Gill remains in the headlines these days for one reason or the other. Now some pictures of Shahnaz are becoming very viral on social media. In these pictures, Shahnaz is seen with Vicky Kaushal. After meeting with Vicky Kaushal, Shahnaz has shared photos. Shahnaz Gill has shared three pictures. In this, she is seen posing with Vicky Kaushal. Both are seen in the traditional look. Where Shahnaz Gill is seen in a black colored shimmery sari. At the same time, the actor is wearing a black color kurta. The pictures of both are getting a lot of love from the fans. With this picture, Shahnaz wrote in the caption – 'Hun bani na gal, 2 punjabi one frame wich.
Shahnaz's earnings
Do you know that Shahnaz Gill earns lakhs from social media. In fact, because of the brand value that Shahnaz has become, she signs many ads. There are many brands associated with Shahnaz Gill from Mama Earth. If you look at Shahnaz Gill's Instagram post, then the third-fourth is definitely related to some product or the other.
Shehnaz Gill's net worth is in crores
In such a situation, when Shehnaaz Gill adds these products, she also charges a very good amount for it. According to a media report, the net worth of Shahnaz Gill is Rs 3 crore. Not only through social media posts, Shehnaaz also earns huge amount by promoting events. If you look at the media report, Shahnaz Gill charges a fee of about Rs 8 lakh for an Instagram post.